Formerly Delay the Disease ™, Better Every Day (BED)  is a fitness program that uniquely addresses Parkinson's disease. Our community workout setting is both welcoming and supportive. Classes focus on movement, function, mobility, balance, endurance, strength, challenges and fun.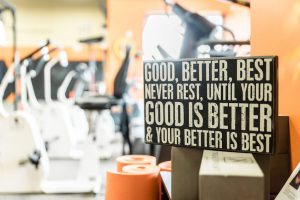 Three skill levels are designed to assist clients appropriate to their stage of disease. Care Partners are invited and encouraged to participate!
The BED fitness program can help you:
Move about with ease and confidence in a crowd
Get out of bed or rise from a chair independently
Improve handwriting
Dress independently
Diminish your worry that stiffness, slow steps and other symptoms are obvious
Regain a sense of moving with normality
Certified instructor Ben Rossi has been leading classes five years in various community locations. He is joined by a dynamic team of certified instructors.

Upcoming Classes:
BED L1
Intensity level is low.  Exercises are chair based programming addressing basics of function and mobility of all joints, and learning fundamental exercises for getting out of a chair, standing up, out of a car, and walking. We will focus on BIG movements at this level. There will be no floor work.
BED L2
Intensity level is mild, exercises require more effort, with minimal floor work.
BED Power L3
This advanced class is designed for you to train with purpose and push to the max. Step out of your comfort zone and test your limits. An intense mix of yoga, multi-directional movement, balance, full body strength, and endurance.

Upcoming Classes & Programs:
InMotion uses MindBody software for scheduling. Through MindBody, you can quickly and easily find dates, times and details on upcoming classes and events; as well as register for classes.

Click here to view a current list of upcoming classes and programs in MindBody. Utilize the tabs across the top of the page (Weekly Classes; Forums & Events; Support Groups) to view the programs of interest to you.
Class sizes are limited, so it is important that you register in advance for classes. Registering also provides us with your contact information should we need to notify you of any changes in scheduling.
How to register:
• Via MindBody online
• Via the MindBody smartphone app
• Sign up in person at the front desk
• Call us at 216-342-4417
• Email us at [email protected]

(Note: The first time you click to register for a class or event on MindBody, you will be asked to create a personal login. Be sure to save your login and password – you'll be using it again!)
To view a printable version of the monthly class schedule, click here.